Film Production Assistant Resume Template
Film Production Assistant Resume Sample
Rather than incorporating television production, film production assistants are focused on movies. Movie production is generally more linear, with one portion happening at a time, while the tasks of television production are all at once (leading to a more hectic environment). Film production assistants should aim to incorporate a variety of skills in their list of bullet-pointed accomplishments, as well as a skill bank.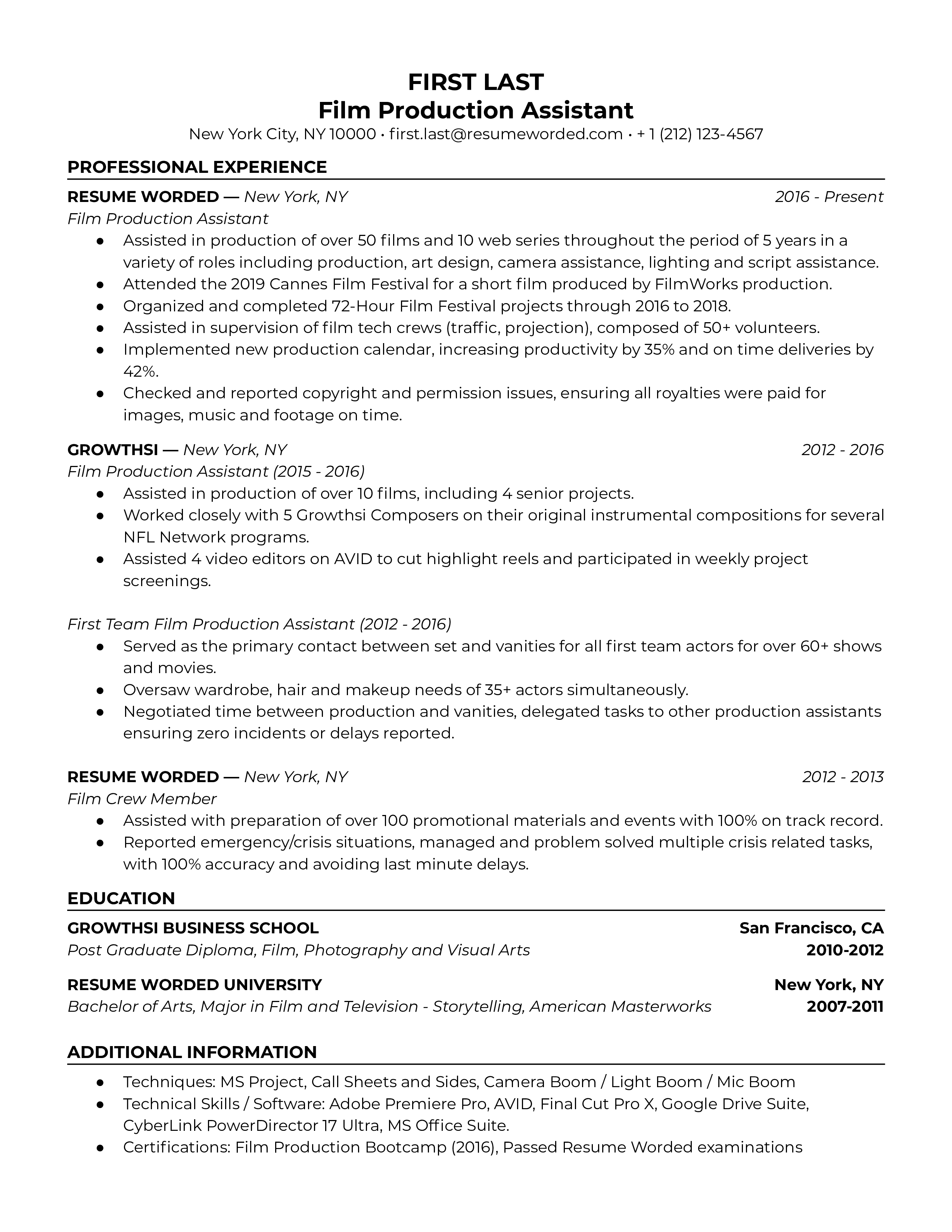 Recruiter Insight: Why this resume works in 2021
Resume Guide: Detailed Insights From Recruiters
÷
Improve your Film Production Assistant resume, instantly.
Use our free resume checker to get expert feedback on your resume. You will:
• Get a resume score compared to other Film Production Assistant resumes in your industry.
• Fix all your resume's mistakes.
• Find the Film Production Assistant skills your resume is missing.
It's instant, free and trusted by 1+ million job seekers globally. Get a better resume, guaranteed.
Upload your resume