Choose a category
To make it easier to find relevant LinkedIn headline examples, choose a category that best describes you. Or if you'd prefer, scroll down to see a number of other catchy LinkedIn headlines.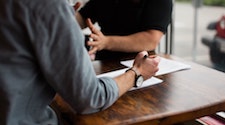 Jobseekers
Professional LinkedIn headlines you can use when looking for a new job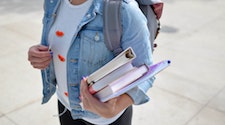 Students
The best LinkedIn headlines for students and recent graduates
Or browse other examples of LinkedIn headlines
If you need more examples, click into the above categories or try our LinkedIn Headline Generator to create a LinkedIn headline and see how it looks across the platform

Search
Shellie Tieu
Marketing Manager | 3 Years Experience Managing 6-figure Ad Budgets for Fortune 500 Companies
Washington D.C. Metro Area
Connect
Chadwick Burdge
CPM-certified Product Manager | Experience creating value from data and delivering products used by 10M+ users
London, United Kingdom
Connect
Loren Holyfield
Freelance Product Designer | RISD Graduate | Photoshop, Sketch, Wireframing
London, United Kingdom
Connect
Lizabeth Grantham
VP, Brand Management, Luxury Brands - Brand Strategy - Customer Experience - Marketing - Branding through People
Dubai, United Arab Emirates
Connect
Lizabeth Grantham
Content Marketing Strategist specializing in press releases, blog content, and social media
Toronto, Canada Area
Connect
The details used in the above LinkedIn profiles are entirely fictional (e.g. names, locations, job titles).
The Anatomy of the Best LinkedIn Headlines
In this infographic, we'll explain what makes up the best LinkedIn headlines.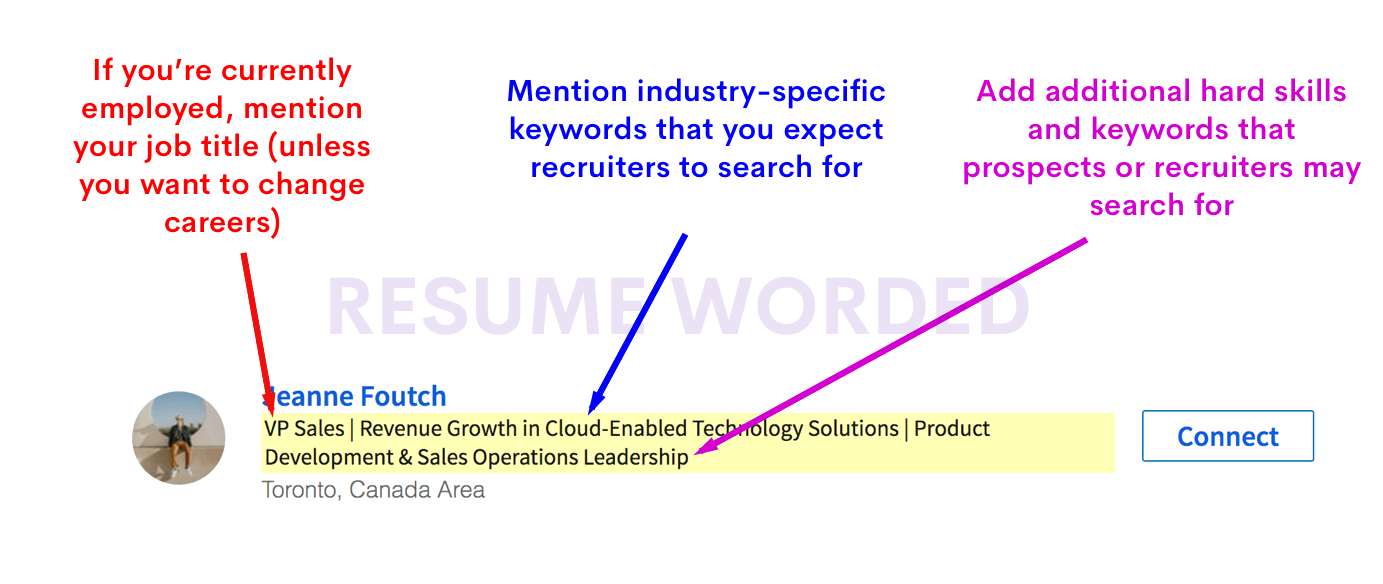 The best LinkedIn headlines have two core components. First, they're specific and don't use vague (and often, pretentious!) buzzwords like 'Thought Leader'. Second, they optimize their profile for the specific keywords they want recruiters and hiring managers to look for.

You can do this by using our Targeted Resume tool which highlights important keywords in the job descriptions that you're applying for.

We dive deeper into the components of what makes up a great LinkedIn headline, what keywords are, and more in our deep dive report. Here are sections you might be interested in:
1. What is the LinkedIn headline?
2. Why is your headline so important?
3. What are keywords and why do they matter?
4. How to use keywords to optimize your headline
Good luck! If you need to get in touch, feel free to get in touch via our
Help Center
.