What you should know as a jobseeker
95% of recruiters and hiring managers use LinkedIn to search for candidates. If your headline is not optimized, it's possible that you're missing out on job opportunities.

Let's look at an example of what a great LinkedIn headline looks like.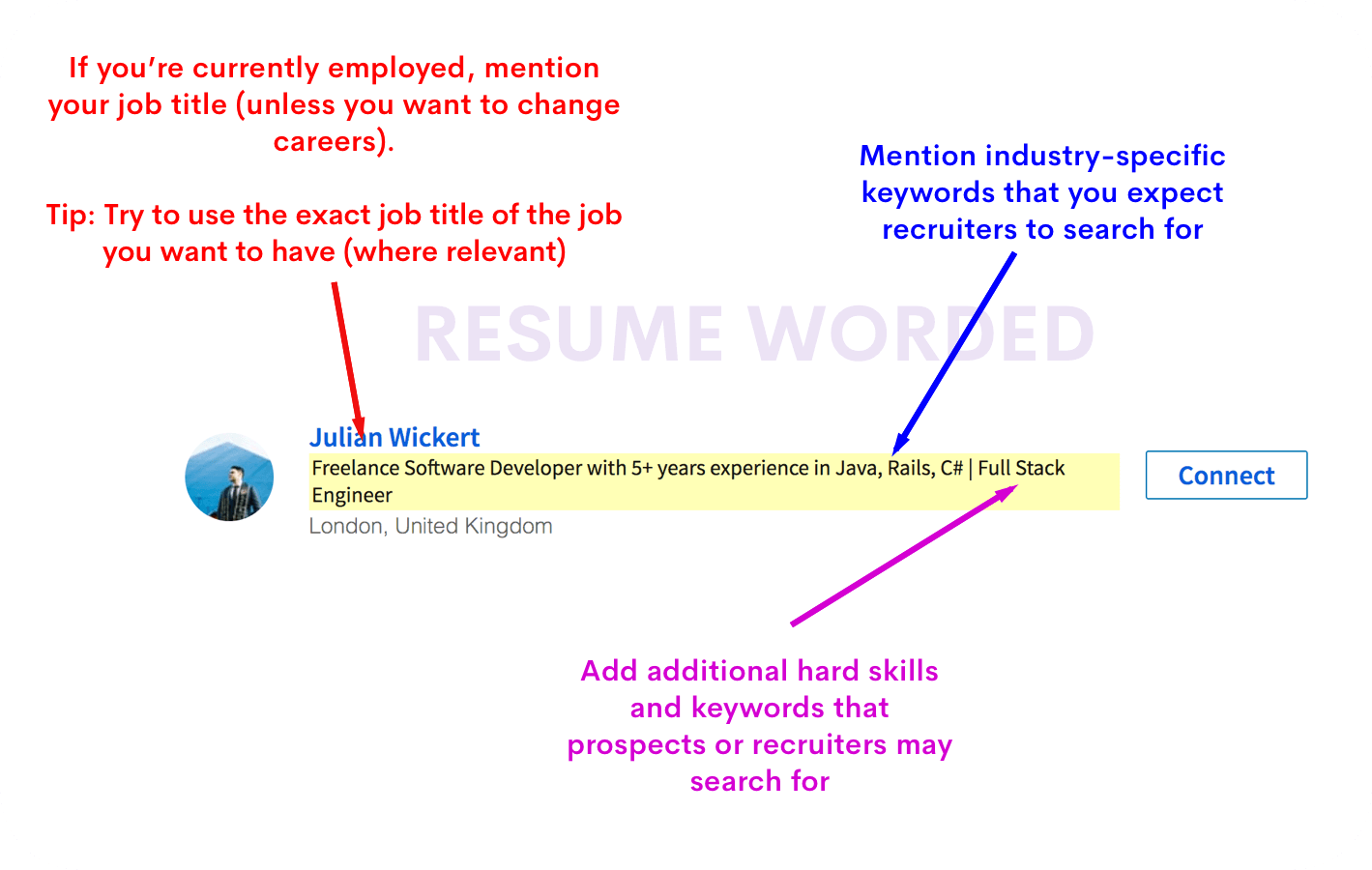 Instead of a simple headline like 'Freelance Developer' or 'Self Employed', we can see how the candidate is more specific about what programming languages he has experience in and includes relevant keywords.

If he is looking for a new job, this candidate will generate much more interest from recruiters through LinkedIn as he would show up in search results when recruiters search for keywords like 'Software Engineer', 'Java Developer', and related keywords.


What keywords should you use?
One of the biggest tips I can give you is to use keywords of the job you want. If you are currently a Customer Support agent and want to become a Sales Rep, make sure you include keywords related to Sales and Business Development too! For example, your headline could be 'Sales and Business Development Representative | 5+ Years Experience in Customer Support'.

Note how we include our current job in Customer Support, but the focus is on the job we want. This helps you generate more opportunities for those jobs you're striving for!