You finally graduated! All those years of hard work have paid off … so now what?
One of your first steps after graduation should be updating your LinkedIn profile. Sure, it may sound like a chore, but it doesn't have to take long — and it can drastically increase your chances of landing that dream job you've been eyeing. Keep reading as we discuss exactly what should go in your LinkedIn graduation announcement, as well as tips for updating your post-graduation profile and examples of successful LinkedIn profiles for you to emulate.
How to announce your graduation on LinkedIn
First things first: Announcing your graduation! Graduating is a huge accomplishment, so it makes sense to advertise it. Posting a LinkedIn announcement is a great way to celebrate as well as make connections with other recent graduates and professionals in your field. Here's how to go about it:
First, make sure your profile is up to scratch. You don't need to spend a whole day updating every part of your profile, but make sure you have a professional-looking photo and headline, at the very least.
If you're worried about your profile, take a few minutes to run it through our LinkedIn Review tool, which can automate the process.
Write a post about your recent graduation. Try to keep this short and sweet, but it's okay to mention a couple of highlights or notable accomplishments from your time in school.
Mention what's next for you. This could be the industry you want to work in, your dream job, or your long-term goals. Who knows — somebody might be out there reading your post who can help.
You can include a photo if you choose — aim for a smiling shot in your cap and gown!
Add relevant hashtags. Hashtags make your post more visible and can help you reach a wider audience, even outside your immediate network.
Let's take a quick look at an example of a LinkedIn graduation post.
Example of a LinkedIn graduation post
Just graduated? Here's some sample text you can copy and paste, or tweak to make it your own. Don't forget to fill in a couple of your own details!
I am thrilled to announce that I have officially graduated from XYZ University with a Bachelor's degree in Computer Science! During my time at school, I had the opportunity to work on several innovative projects, including developing a mobile app that won first place in a hackathon. I am excited to take the next step in my career and am open to new opportunities in the tech industry. #graduation2023 #computerscience #jobsearch
Optimizing your LinkedIn profile after graduation
Okay, now it's time to truly optimize your profile! LinkedIn is a tried and true instrument for professional networking and finding a job, and it really doesn't take much to use it to your advantage. Here are some of our top tips on how to make your LinkedIn profile work for you after graduation.
Update your Education section
You got the diploma, made the announcement … and your LinkedIn profile still says "expected graduation 2023." Oops! Luckily, it's easy to update the Education section of your LinkedIn profile. Simply:
Go to your profile and scroll down to the Education section.
Click the 'edit' icon.
If you already have an entry for your degree, click 'edit' and add your graduation year.
If you haven't added your education yet, click the 'plus' icon and input the name of your school, degree, and field of study (optional).
At the top, make sure the 'notify network' option is toggled on.
Click 'save.'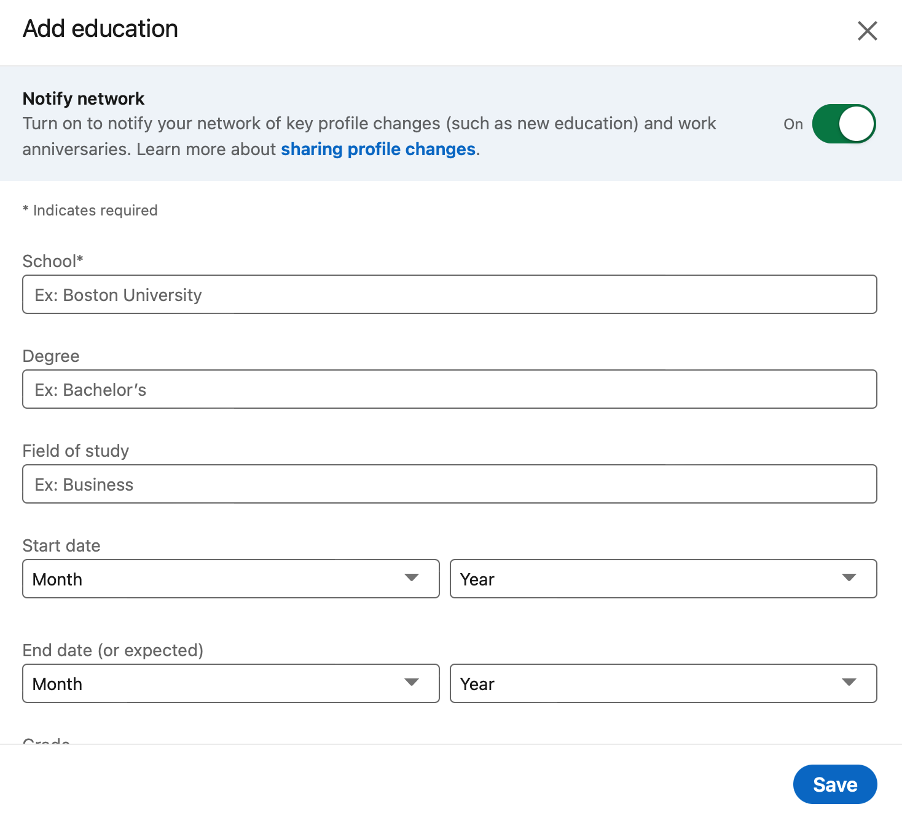 Develop a strong headline
Next up is your headline. This can be up to 220 characters, so be prepared to make the most of it. Keep it brief but descriptive, using keywords that highlight your area of expertise and desired career path. For example:
Recent Computer Science graduate with experience in web development and mobile app design, seeking a software engineering role in a fast-paced startup environment.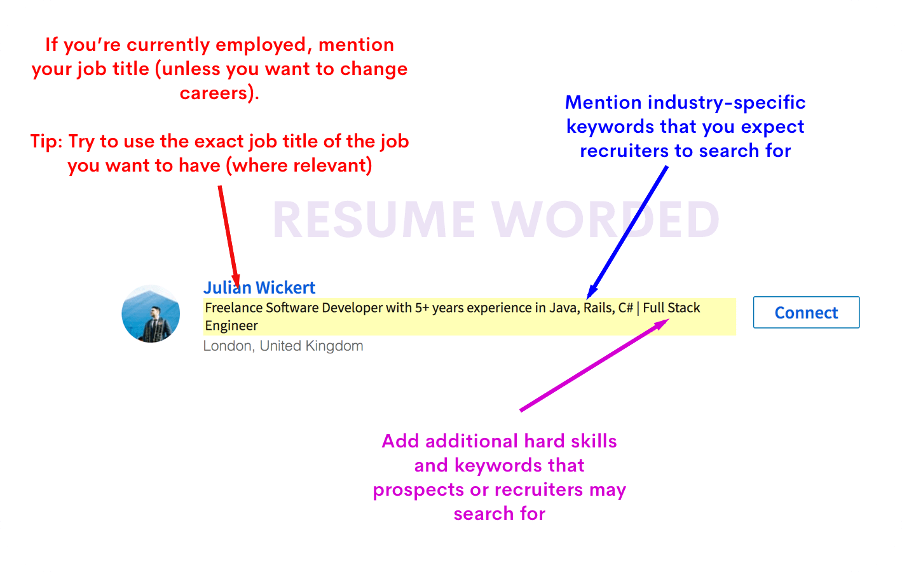 Write a compelling summary
Unlike resume summaries, which are short and optional, your LinkedIn summary is the core of your profile. This should be between 200-300 words and include specific accomplishments, skills, experiences, awards, etc. These can be from your education or from any paid work experience, volunteering, internships, or student activities you have under your belt.
Also unlike your resume, you should write your LinkedIn summary in a conversational tone and in first person — for example, "I graduated top of my class."
Here's an example of a good LinkedIn summary for a recent graduate:
Finding creative solutions to problems is something I have always enjoyed. As a kid I loved tinkering with things that were broken, figuring out how they worked, and fixing them again. When I finished high school, I knew exactly what I wanted my career to be.

I just finished my degree at [insert college], where I have learned how to apply critical thinking and problem-solving strategies to today's complex problems.

If you are interested in contacting me in regards to a position with your company, please email me at [enter email], or feel free to connect with me on LinkedIn.
Focus on your experience
Think you don't have much relevant experience as a recent grad? Think again! You don't need to have started your first professional job to update your Experience section. Internships, volunteer work, part-time jobs, side hustle, freelance work, or involvement in student organizations can all go on your LinkedIn profile while you're still starting out. Whatever you choose to include, make sure you:
Specify the company, location, job title, and dates you worked or volunteered.
Add a few accomplishments in the 'description' section. Aim for up to 3-6 accomplishments in bullet point format, focusing on what you did and the results you got.
Keep the 'notify network' switch toggled off if you're backdating old positions — only switch it on when you have something new to add.
Use keywords
The most obvious place for keywords is in your headline, but you should also try to use keywords throughout your profile to help it show up in search results. Start by researching job postings in your desired field and look at the types of skills they're looking for, or see what pops up for your industry or target job title in our hard skills and keywords finder.
Get endorsements
You may have heard that letters of recommendation generally aren't used much (outside of certain fields), but that doesn't mean it isn't worth staying in touch with old professors. Instead of a formal letter of recommendation, it's much easier to ask for a simple endorsement that you can post directly on your LinkedIn profile. You can ask any former (or current) managers, colleagues, or clients for endorsements, too.
Make connections
Here's a tip: You don't need to limit your LinkedIn network to people you actually know. Try reaching out proactively to alumni, professors, recruiters, and professionals in your field — the more connections you have, the more visible your profile becomes!
Stay active
You don't need to be sitting on LinkedIn 24/7 to have an active-looking profile. Try sharing news articles or blog posts from your industry, commenting on other people's posts, joining groups for professionals in your field or location, and even adding some of your own comments and thoughts.