We've all heard how important your CV is when applying for a new job. After all, the research suggests that recruiters spend just 7-10 seconds reviewing your CV in the US. That's pretty much nothing, so you're going to want to make sure that your CV stands out.
That's what the free CV checker is for. Upload your CV in PDF and the tool will quickly scan it for key criteria recruiters look for. These criteria include:
Style: Does your CV meet stylistic guidelines? Is it too long or too short?
Impact: Does your CV quickly get across your core achievements to a recruiter?
Leadership, communication, teamwork and other soft skills: How well does your CV demonstrate core competences hiring managers look for?
How an Applicant Tracking System reads your CV:  Companies use applicant tracking systems to quickly filter out applications they receive (more on why here). You want to ensure your CV has the right skills included on it.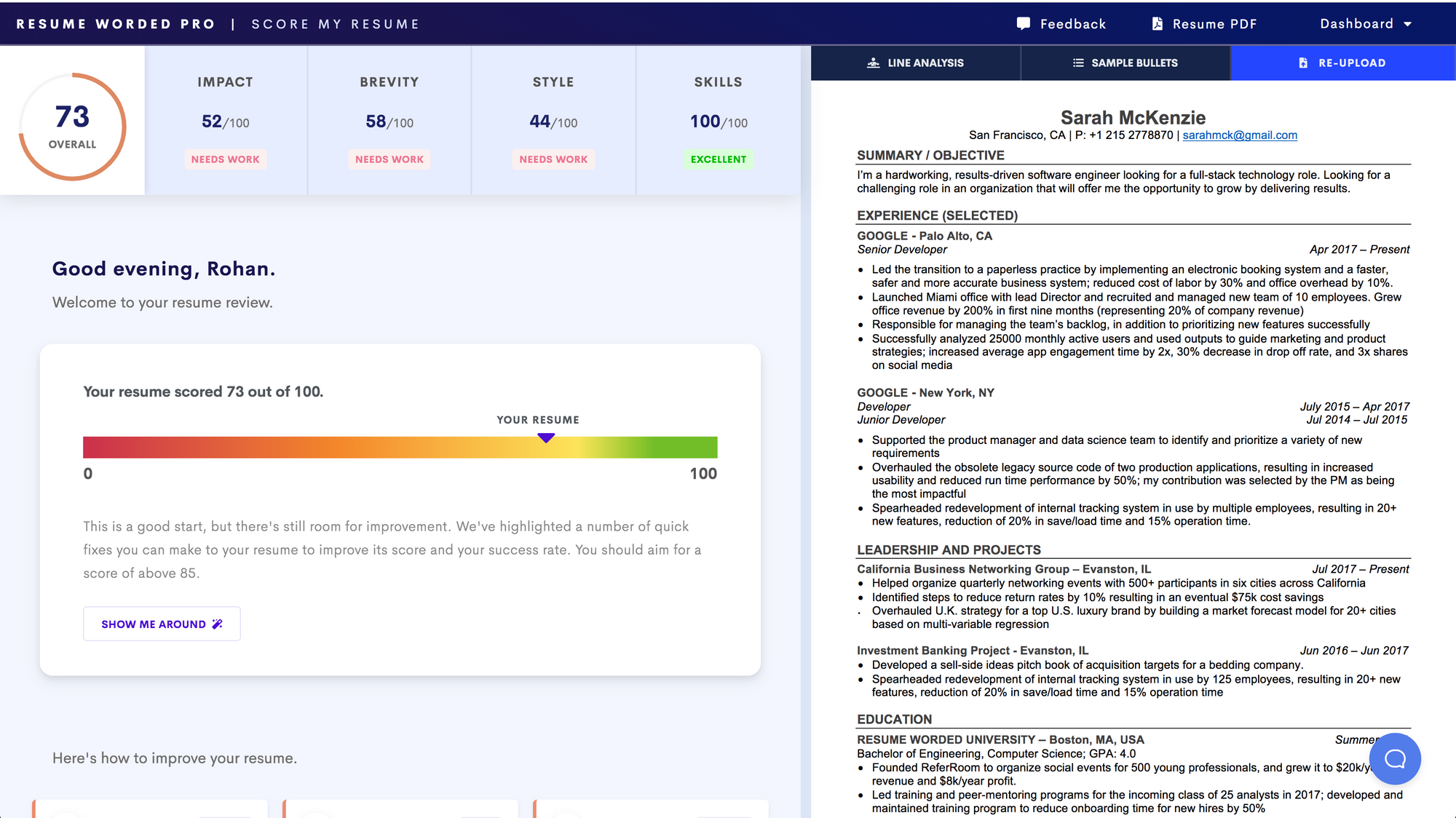 For a free CV review, I'd recommend you try out the tool! You'll immediately a score which will give you an indication of where you stand and the number of errors we found.
Good luck!